I'M READY TO JOIN!
Order a 2023 Fundraising Kit
I JUST NEED MORE BELTS NOW
About the Pink Belt Revolution:
One of the ways Wishing for Mommy has been raising money for our grants is through the various efforts of Martial Arts schools and organizations across the United States by joining in on the PINK BELT REVOLUTION and wearing pink belts to their classes during October (Breast Cancer Awareness Month).
Reach out to your student base to find a family member, teacher, neighbor, coworker or church member who within the last 2 years was diagnosed with breast cancer or is still in the fight with breast cancer.   It is even more powerful when you are supporting your loved ones or people in your community.   If there is no individual specifically in your community then the $500 grants will go to other friends of the ATA Nation who are in need.
Where does the money go?
The belts are to be sold for $20. Proceeds are going toward Wishing for Mommy, a campaign in which we are giving $500 grants to children of mothers who are battling breast cancer. To nominate their mommy, The child (or adult assistant) will be asked to write a 1-page explanation about what they would like to do for their mommy to help her through her battle if they had the money to make it happen.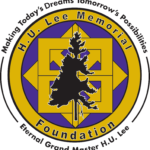 ATA School Owners will also have half of their funds from pink belt sales allocated the H.U. Lee Memorial Foundation Scholarships to help students with their college endeavors.
School Owner? Get belts at no cost.
You can order a pink belt kit on consignment (we ship them to you for free). Your kit will consist of a custom belt order as well as posters, flyers, belt order forms and grant application forms. We ask that you return funds to us in the form of a check, online payment or phone credit card as soon as possible, or by December 1st at the latest.
What you get out of it:
If a nomination comes across our desk and is chosen for a mother that lives in your area, we will ask that your academy be a part of personally presenting the money to the child/mother as well as that the money be given on your academy's behalf.
NEED POINTS for RANK ADVANCEMENT? ATA school owners may select (2) 4th° or higher from their academy to be the recipient of 10 leadership points. This information will be requested with your custom belt order.
This is the Pink Belt Revolution's 11th Year!
See photos and testimonials from prior years...