What is Wishing for Mommy?

Managed by Dignity Kids, Inc. a nonprofit organization based out of Arizona, the Wishing for Mommy initiative aims to empower children in being able to write out their feelings while they are experiencing a [typically] difficult time within their household. In order to apply for a Wishing for Mommy grant, the child is required to write out a one-page story of what their wish is for their mommy (what they would do for her to help her through her battle with breast cancer if they were given the money to do so) since often a child feels like they are "just a kid" and can't do much to help.
Click here to read more about the process…
What is Dignity Kids?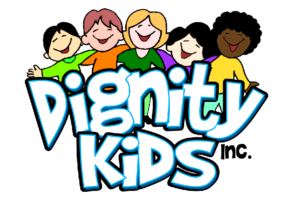 Dignity Kids Inc. is a 501c3 nonprofit organization based out of Arizona that first launched the Pink Belt Revolution in 2013. Aside from this campaign, throughout the year Dignity Kids has hundreds of volunteer educators and currently provides interactive learning programs to school districts throughout the United States.
Dignity Kids Inc. is dedicated to inspiring and empowering families, schools, and the community to live healthy, active, lives. Through classroom presentations, school assemblies and martial arts, Dignity Kids Inc. promotes the importance of health and fitness and educates children on the importance of pursuing a career in the STEM field, or simply furthering their education on a STEM-related topic. Click here to learn more about Dignity Kids.
Meet the Team
We are small, but mighty with support from the ATA, local volunteers and our favorite UPS driver, of course.
Michelle Landgren
Founder
Michelle owns 10 martial arts schools in Arizona and has an 11-year old daughter. She is an experienced skydiver and loves the outdoors. She  spends her extra time working on mosaics and teaching kickboxing classes in Tempe.
Megan Parks
Pink Belt Guru
Megan is the Pink Belt Revolution Campaign Manager and also oversees the wish-granting process. The mission of Wishing for Mommy is very personal to her and her family. She enjoys crafting, music, and is a lover of martial arts as well.
Paige Castela
Support Team
Paige has joined our support team this year and will be overseeing our social media accounts, and providing general support for us when we need it most! She is in school to become a Physical Therapist Assistant, teaches martial arts, and enjoys photography and travel.
Judi Recker
Support Team
Judi is our newest addition to the support team this year and will be assisting with shipping and receiving. In her spare time, Judi is a practicing Yogi. She loves pickles, essential oils, and has a great eye for detail.